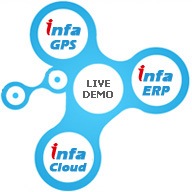 Vision & Mission
Our mission is to enable people and companies to increase their business value through the use of IT technologies.
We aim at delivering services which will open new possibilities for our customers and allow them to work effectively and creatively.
Our values are people, customers and quality.
We have taken it as our primary vision to dedicate ourselves to the cause of creating quality software and provide world class services to our customers. We want to reach out to the organizations worldwide and provide them excellent offshore software development services. Using our vast industry experience, we will guide them through their complex processes & systems and render the best software solutions to automate them. We are always in pursuit of improving our skills & processes and keep ourselves abreast of latest cutting edge software technologies to help our clients convert their various business processes into profitable business models.