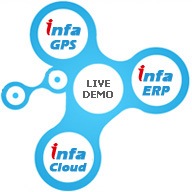 .NET [Framework]
Infence has build competency over years in Microsoft ASP.NET Development and ASP.Net Application Development offered by its ASP.Net Developers. Infence has a team of expert ASP.Net Programmers that offer expert ASP.Net consulting and .Net outsourcing along with ASP.Net Application Development, asp.net programming, ASP.Net software development, ASP Net Development, Ecommerce Solutions, Shopping Cart Development and much more.
ASP.NET is a web application & development technology commercialized by Microsoft that programmers can use to build dynamic websites, web applications & web services. ASP.Net benefits over other script - based - technologies (including Classic ASP) by compiling the server side code to one or more DLL files on web server.
Infence Software's ASP.NET Programmers have diverse range of .Net expertise
.NET System & Application development
Technology upgrade & customization of software packaged application.
.Net Desktop & Web Application Development
ASP.Net Consulting
Application Migration
Developing web service using .Net framework & SOAP toolkit
.Net Architecture & Design Evaluation
.Net Custom Control Development
.Net Software Product Development
.Net Web Services
Enterprise Content Management Systems & Portal Solutions
Our ASP.NET Programmers at infence carry the below Technology competencies
Extensive exposure to VB.Net, C# ASP.Net,& MVC
Microsoft .NET 1.1/2.0/3.0/3.5/4.0 Framework
MS SQL Server 2000/2005/2008
Visual Studio .Net 2003/2005/2008/2010
Knowledge of HTML, CSS, DHTML, Java Script, JQuery & AJAX
Knowledge of Web Design, Web Services, Web Forms, Web Server Controls, XML, XSL & RSS
Win Forms
ADO.Net
COM Interoperability
Create custom solution or product. Strong expertise in all stages of custom solutions and software product development process allows infence to deliver high-end results. Our skilled team offers the best .NET development practices for your custom solution or product, providing a full-cycle services from preparing a detailed credible feasibility study to providing 24/7 after-production support and maintenance.

Extend and improve existing solutions. infence helps you to get maximum from your existing .NET applications by adding new modules, extending already employed features, technologies and tools.

Integrate corporate systems. infence offers a full set of integration & consulting services. We develop middleware for stable and manageable business application integration, data connectors, deliver visualization/reporting tools and migration services allowing you to exploit your systems in a most productive way.

Build web-based and mobile applications. A comprehensive ASP.NET experience and solid skills in Silverlight, ASP.NET AJAX, LINQ development make infence a preferred partner for developing rich, scalable and effective web-based applications.